Eye exams are critical to maintaining eye health. To make the most of the time with your optometrist, preparing for your appointment can ensure you don't forget essential questions or details to share.
Bringing a list of questions, notes, and previous prescriptions can help start your eye exam armed with vital information.
What to Bring to an Eye Exam?
By preparing for your eye exam, you can avoid forgetfulness. It all begins at the time of scheduling your appointment. When booking your visit, mention any eye concerns, such as digital eye strain or dry eyes to help your doctor perform the appropriate tests.
You should bring:
Questions to Ask Yourself Before Your Eye Exam
Before your eye exam, it helps to do some self-reflection to identify any symptoms you may have brushed off. Some questions you can ask yourself include:
Even if you have an impressive memory, jotting down some notes can ensure you remember any concerns you need addressed.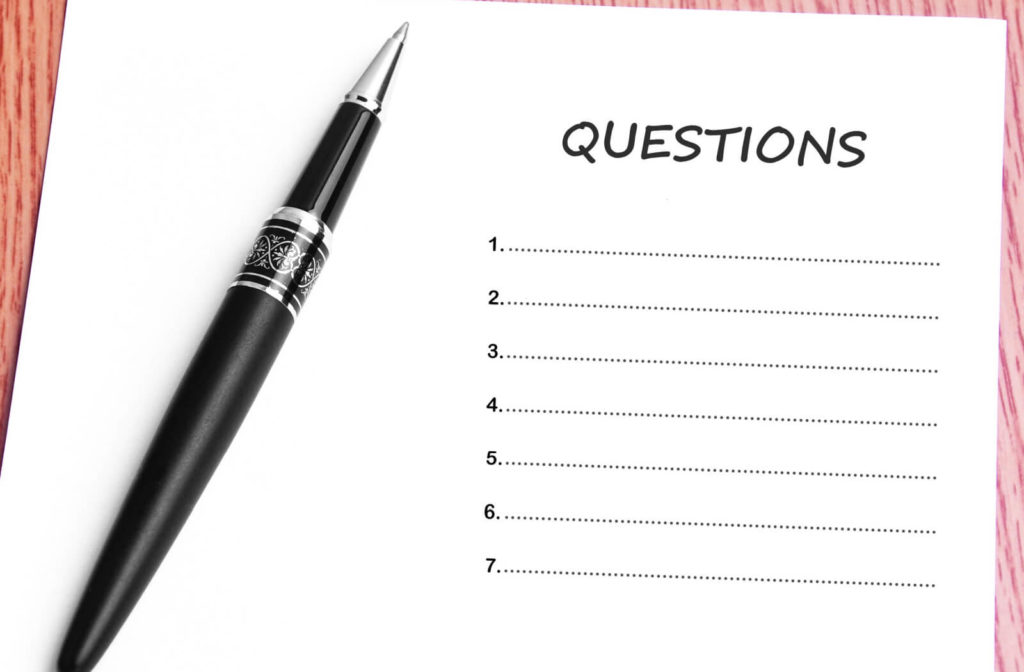 Questions to Ask Your Optometrist
Your optometrist is a knowledgeable professional who can answer questions about your eyes and general eye care. Some questions you may want to ask at your next eye exam include:
Scheduling an eye exam is important for preventative eye care. If we can detect eye symptoms or conditions in their early stages, we can begin treatment and help slow the progression of eye problems.
How Often Should You Have an Eye Exam?
Your optometrist will recommend an eye exam schedule depending on the eyes, your family history of eye conditions, and risk factors to detect signs and symptoms early. As a general guideline:
If you have medical conditions that can affect the eyes, such as diabetes or other conditions, your optometrist may recommend more frequent testing to closely monitor your vision.
What to Avoid Before Your Eye Exam
You know what to do to prepare for your eye exam, but there are also things you should avoid to make yourself most comfortable.
Avoid Tiring Out Your Eyes
Your eye exam consists of a series of short tests that are relatively simple, but eye fatigue can get in the way of your comfort. Digital eye strain is one of the most prevalent factors related to eye fatigue. If you're coming in for your eye exam immediately after your work day, try to practice the 20-20-20 rule throughout the day to overcome tired eyes.
Avoid Caffeine
Morning appointments may be the perfect solution for caffeine lovers. Coffee may give you a short rise in blood pressure. Annual eye exams may detect spikes in blood pressure, and the measurements of some tests may be inaccurate, indicating you have an eye condition you may not have. It's best to put off your morning espresso until after your appointment.
Prepare for a Successful Eye Exam
A successful eye exam begins during preparation. If you're due for your next eye exam, contact Dr. Henslick and the team to schedule an appointment.