Owning and running your optometry practice is a dream for many eye doctors, but there's more to just opening a practice and hiring a few staff members. You have to consider your marketing plan, what specialty services (if any) you want to offer, and many other factors to help to build a successful practice.
As your practice grows and becomes successful, your workload will likely increase. Over time, it may become necessary to simplify business operations to foster success. You can simplify your optometry practice operations by hiring the right people, standardizing procedures, narrowing focus, and creating profitable partnerships.
No one of these things alone is a golden ticket to success, but finding the right combination for your business can help. By reviewing the current business operations of your optometry practice, you can slowly begin optimizing it. The more profitable you make your practice, the more valuable it is when you eventually sell it or pass it along to your children.
What Is Business Operations?
Put simply, business operations are any of the things that go into the day-to-day operation of your optometry practice. The processes your practice has in place for providing its services to patients, the people you hire, and the equipment or technology you use are all part of business operations.
Each industry will have a different focus for its business operations. As an optometry practice, most of your focus typically rests on the team you have in place, the processes, and the equipment and tech you use.
Simplifying Your Optometry Practice
If the last several years have shown us one thing, it's that sometimes a business must make rapid changes to thrive or even survive. By learning to simplify your business operations, you may give yourself an advantage if you ever need to make quick changes within your practice.
Narrow Your Focus
Have you ever heard the phrase, "jack-of-all-trades but master of none?" Many, if not most, eye doctors offer many of the same basic services, such as eye exams or eye disease diagnosis and management.
Some clinics choose to narrow their medical focus to a specific type of eye condition, while others may invest in a particular piece of technology that allows them to perform advanced treatment for a condition like dry eye disease. Honing in on a specific area can give your practice an advantage by offering services that other practices don't.
Hire the Right Team
In very small settings you may be able to do most things yourself. Finding new patients, booking appointments, seeing patients, and fitting glasses can be done by one person, but as your practice grows, this can be unsustainable. A more practical approach is to hire a team that allows you to do what you love—help your patients keep their eyes healthy and vision clear.
There are many things to consider when building your business, and hiring staff is a critical part of that. Ideally, you should develop a formal process for hiring staff. Each role should have a well-written description, so you can ensure you're hiring the ideal candidates.
Develop & Standardize Procedures
Speaking of developing a formal process for hiring, this is another tip for simplifying your business operations. Any business—regardless of industry—requires a certain amount of flexibility, but some areas can be standardized.
For procedures or processes that are often repeated or required for most patients, you may opt to create a standardized process. This is a great opportunity to streamline your business and make processes flow smoother.
Automate What You Can
When it comes to time and money savings, there are many things that computers can do. But it's also important to remember that a lot of your patients may visit you for the personal service and interaction they receive.
One way to automate some aspects of your optometry practice could be to have patient forms available online for pre-filling or an online booking form. With the rise of internet phone systems, it's easy to have advanced phone answering services without extra staff members.
Create Partnerships
No matter what business is in question, outsourcing things you're not an expert on is typically the most profitable route—even though you may spend money upfront.
Not a bookkeeping expert? Hire someone to take care of the books. Not great with technology? Hire someone to take care of your social media marketing and website.
Creating valuable partnerships for your business is one of the quickest ways to optimize it.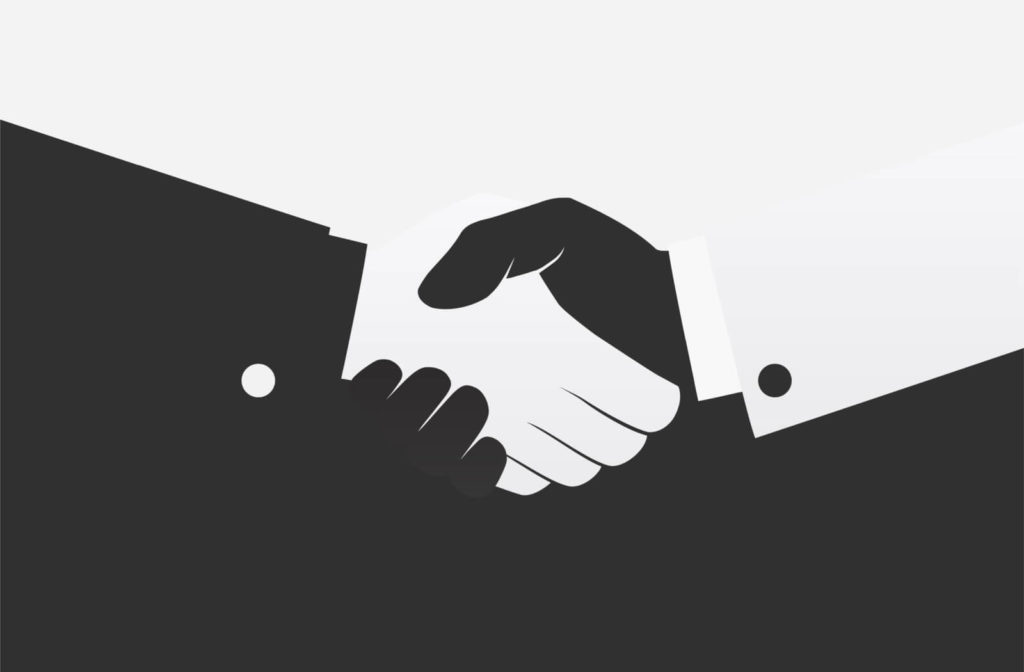 Why Partner with Total Vision?
Total Vision's leadership team is uniquely equipped to offer your practice partnership opportunities to help you get to the next level with your business. If you're not sure you're ready to form a partnership, you can get started with many of the other tips discussed above.
Begin by narrowing your focus and deciding if there are specialized services you want to offer. Then, you can work to build a team you trust, standardize your processes, and harness technology for automation.
When you're ready to explore partnership options, reach out to the Total Vision team to talk about the opportunities available.